SAYING 'YES' TO JESUS IS THE MOST IMPORTANT THING YOU'LL EVER DO.
COME BACK
Church is a big family and we'd love to have you be a part of it! Make coming to church an important part of your week. With a true sense of community and connectedness, church can both help and bless your life as you grow deeper in your faith.
READ YOUR BIBLE
Developing a devotional time, including bible reading plans like this First Steps plan from YouVersion, will truly refresh and strengthen your life with Christ. If you don't have a bible, please let us know and we will be more than happy to give one to you!
TELL SOMEONE!
Not that you found religion– but that you made a decision to receive Jesus into your life. Also, consider learning about becoming water baptized. It's a powerful, outward expression of what God has done in your life on the inside!
BECOME WATER BAPTIZED
"Go therefore and make disciples of all the nations, baptizing them in the name of the Father and the Son and the Holy Spirit…"
MATTHEW 28:19
Water Baptism is an important step in the life of a Christian. The New Testament teaches that new believers were baptized directly after they received Jesus Christ as their Lord and Savior; there was no delay.
Water Baptism is also an act of obedience to the command of Christ. It symbolizes the spiritual cleansing through divine forgiveness and newness of life experienced by believers by virtue of their identification with Christ in His death and resurrection.
If you have said YES to Jesus Christ as your Savior and wish to take that all important next step by following His command to be baptized, visit our Water Baptism page to learn more and sign up!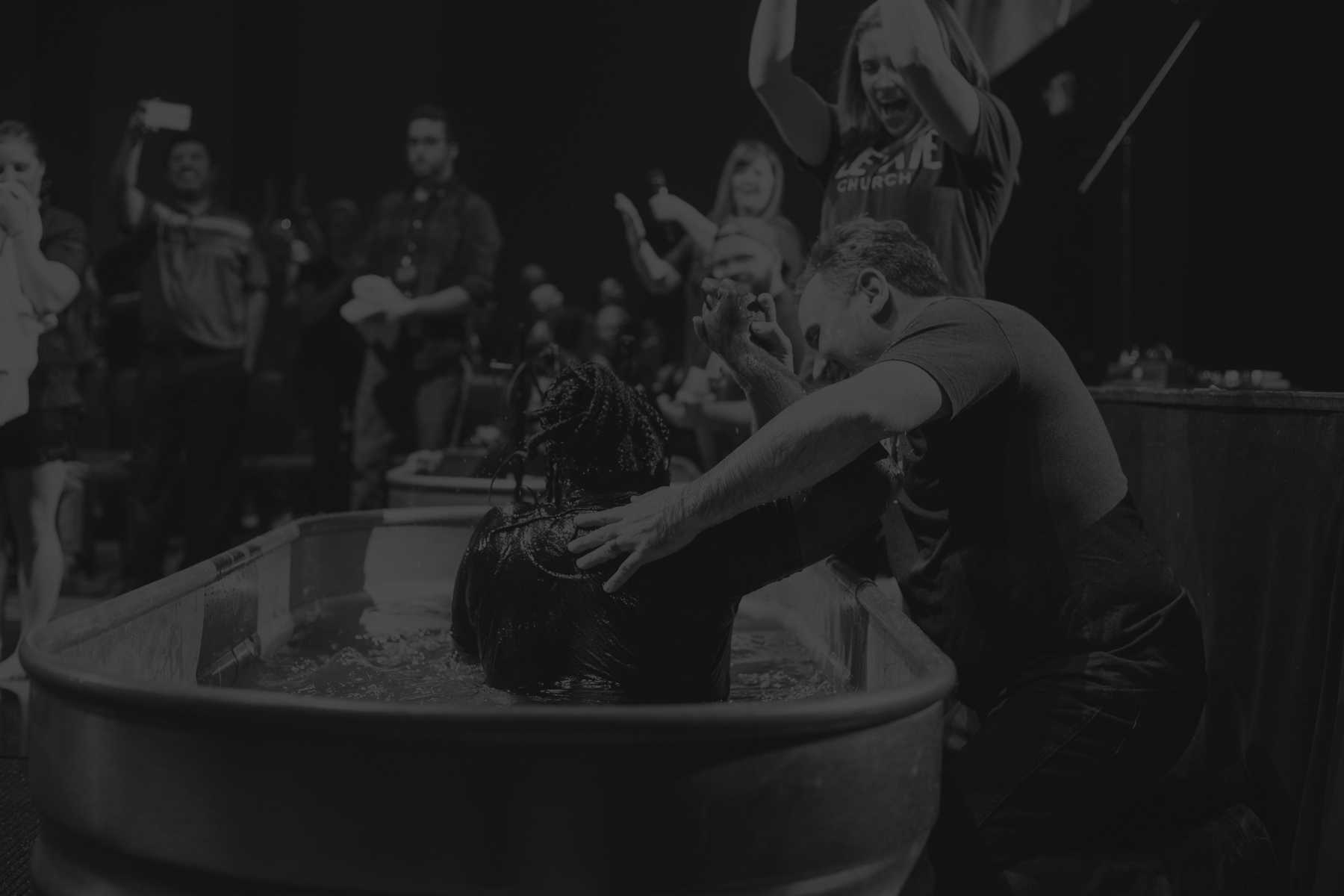 JOIN A FRESH START group
It's time for your fresh start.
Fresh Start is a 10-week video teaching series with discussion designed to give everyone an encouraging space to talk about who God is and what having a relationship with Jesus means for your life. This group is a safe place to ask the tough questions that may have challenged your faith.
This study works in two parts. The first five weeks focus on equipping the group with answers to some of the questions that form the foundation of a vibrant walk with God. The second half builds on those truths to give us direction for moving forward to walk out our purpose as believers. Each week in both sections is built around a 15-18 minute video teaching that sets the group up for a valuable time of discussion.
If you are new to the Christian faith, or just need a Fresh Start in your relationship with God—you are not alone. Join with other believers to grow and experience true life change together. And the best part? You can join anytime.
Interested in joining a Fresh Start Group?